NZ Chardonnay Tasting results
New Zealand chardonnay producers are playing to their strengths and the results are impressive, writes John Saker.

Top 10 NZ Chardonnay
Slender, sophisticated, full of vitality... the star of the show has a distinctive personality. It leads with a white pepper scent reminiscent of expressions from Montrachet (a white Burgundy appellation), and is accompanied in the mouth by lively spice (smoked paprika) and saline notes.
It is a wine with intensity, freshness and length. "It's an impressive, international style. It has amazing vibrancy, which gives
it a stand-alone quality," said panel chair John Belsham. Having said that, he felt a fine food match would be roast chicken served with creamy mushrooms.
→ more
1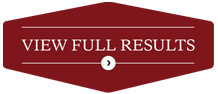 Star ratings for this tasting
Outstanding

9

Excellent

4

Very Good

22

Good

64

No Award

68

Total Entries

167