This year's pinot noir tasting acknowledged a host of high performers, writes John Saker.
It was an elaborate mosaic: 263 pinot noirs drawn from seven regions across six very different vintages. But with pinot, complexity of different kinds is to be expected. Not for nothing was pinot noir once described by UK writer Oz Clarke as being "beyond the powers of measured criticism". Pinot appreciation is famously personal and this very complexity also means that many factors have to be taken into consideration by the judges. John Belsham: "I seek elegance and wines that are something more than just New Zealand pinot." Nadine Cross: "It's about site and place and reflecting that." Sophie Otton: "I look for wines with nuances that aren't just about fruit." Their search was rewarded with 71 wines awarded four stars or more. Of those, 13 earned the prized Cuisine five-star award, with five in the Top 10 also named Best Buys. Who says top-class Kiwi pinot noir is out of reach? "What we can do with pinot just gets more fascinating by the vintage," said Belsham. "I feel privileged to be here witnessing it."
The tasting panel
Chair John Belsham, international wine judge and owner of Foxes Island Wines, Marlborough, was joined by Sydney sommelier Sophie Otton, former wine director for the Rockpool Bar and Grill restaurant group, now independent consultant, educator, writer and speaker, and Nadine Cross, winemaker at Peregrine, Central Otago. Associate judge (non-scoring) was our NZ wine writer, John Saker.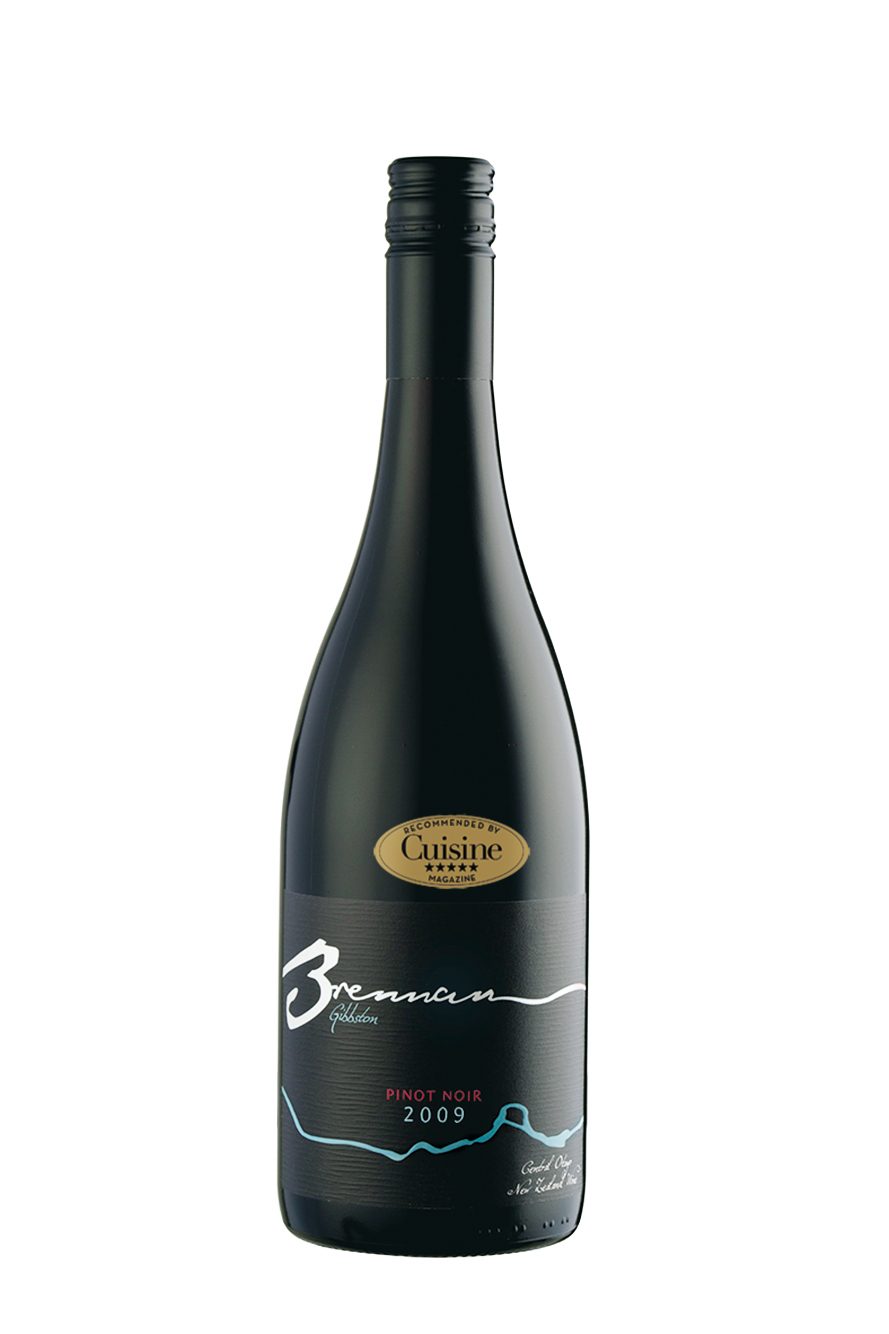 "Everything I want in a pinot is here," noted an admiring Sophie Otton, who was enraptured by our top wine from the outset. A product of the excellent 2009 vintage, this wine is ageing beautifully, its fresh bright primary fruit gently framed by autumnal, forest-floor notes. The acidity offers lift and flow, while the tannins are silky and ripe. "It is a wine that triggers an emotional response," added John Belsham. "It also demands food." The panel felt something similarly complex and earthy was needed, like a game dish served with leaves such as kale or sweet and sour red cabbage.
Top Wine Profile
Ground control
Sean Brennan's office is his Gibbston Valley vineyard. He's not only the winemaker, but also handles all the viticulture himself. So he's among his vines most days, listening to their complaints, offering encouragement, preparing them for whatever season lies ahead. "Maintaining that level of control is important. It gives me the quality I'm after."
It's a craftsman-like approach, though not green in the conventional sense. "We haven't signed up to organics or the sustainability register. My view is minimal chemical input. I'm always on the ground, always monitoring, so if we have to intervene, we do it and use a minimal amount. I want to have those tools in the toolbox if I need them. What I've seen with organics is that they have fewer tools so they sometimes use more of them."
More conventional (for the region he inhabits) is his love of pinot. "It's a cliché, but it's true – if you set out to make the best wine in the world, you'll end up making pinot noir."
→ more
1